---
MASS CHANTING OF VISHNU SAHASRANAMAM
Students and some teachers under the guidance of the Sanskrit master recited Vishnu Sahasranamam with all devotion on 6th August 2018 for a mass chanting.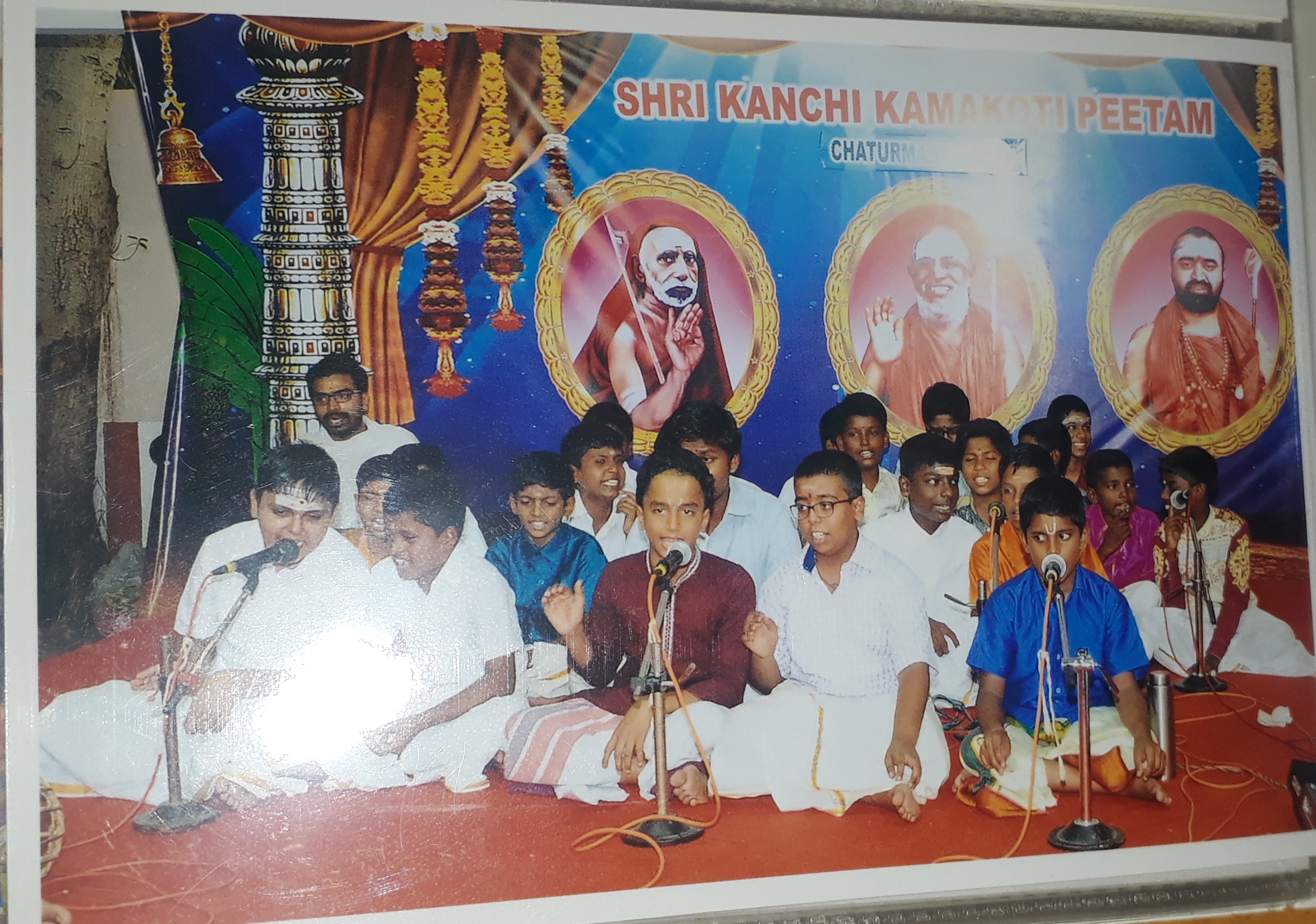 Mass chanting of Vishnu Sahasranamam
---
RECITATION OF VISHNU SAHASRANAMAM
On 12th September students of our school, under the guidance of our Sanskrit Master took part in the recitation of Vishnu Sahasranamam at Kanchi Mutt in commemoration with the 84th birthday of Poojya Sri Jayendra Saraswathi Swami. The crowd appreciated the recitation very much. Poojaya Sri Sankara Vijayendra Swamiji blessed the students.
| | |
| --- | --- |
| Our Students reciting Vishnu Sahasranamam | Students paying obeisance |
---
NAINA PILLAI DAY CELEBRATION
In memory of Sri Naina Pillai, the yesteryear legend and doyen of music who hailed from Kanchipuram, the group of Schools celebrated Naina Pillai Day on Friday, 14th September 2018. Sri Ramayanam Srinivasan of Sri Sankara Mutt gave a brief talk on the life history and achievements of Sri Naina Pillai. Dr. T. R. Aravindhan, M.D.S., B (Music), Dentist, Musician and Music Researcher who was the chief guest at the celebration rendered soulful and impressive lecture-demo. Descendants of Sri Naina Pillai were honoured on the occasion. Teachers, non-teaching staff and students of the music wing of the schools participated in the function.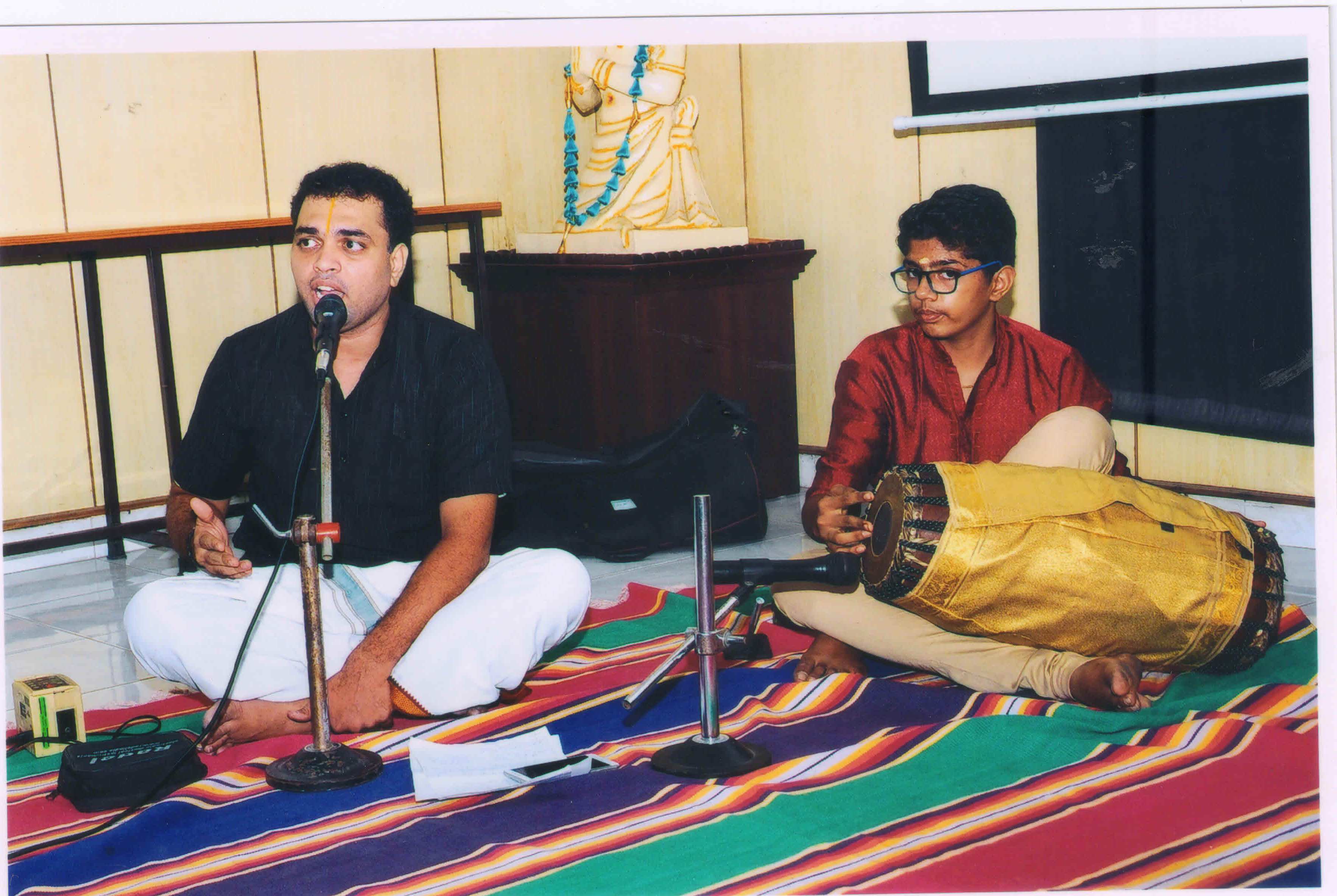 Dr.T.R. Aravindhan rendering the lecture demo
NAVARATHIRI KOLU
Navarathri was celebrated from 09th October 2018 to 19th October 2018 with all devotional fervor by arranging a kolu on the theme "Aathi Varadhan" of Lord Vishnu Aathi Varadhan' and the four important Divya Desams connected with Him along with the divine events that occurred in those places were depicted through dolls. 'the The Secretary and the Joint Secretary who visited the Kolu appreciated the interest shown by the students and teachers in such celebrations.
Aarthi being shown during Navatathiri

Teachers and Students in the Pooja
Joint Secretary blessing the gathering. Secretary, The Principal and others are also seen
---
VIJAYADASAMI CELEBRATION IN BOYS' SCHOOL
Vijayadasami, a day important for educational pursuit was celebrated in the Boys school on Friday, 19th October 2018. Teachers and students of the School rendered devotional songs. The Secretary, the Joint Secretary and staff participated in the celebration. The Head misters of S.S.K.V. Girls Hr. Sec. School also paid a visit.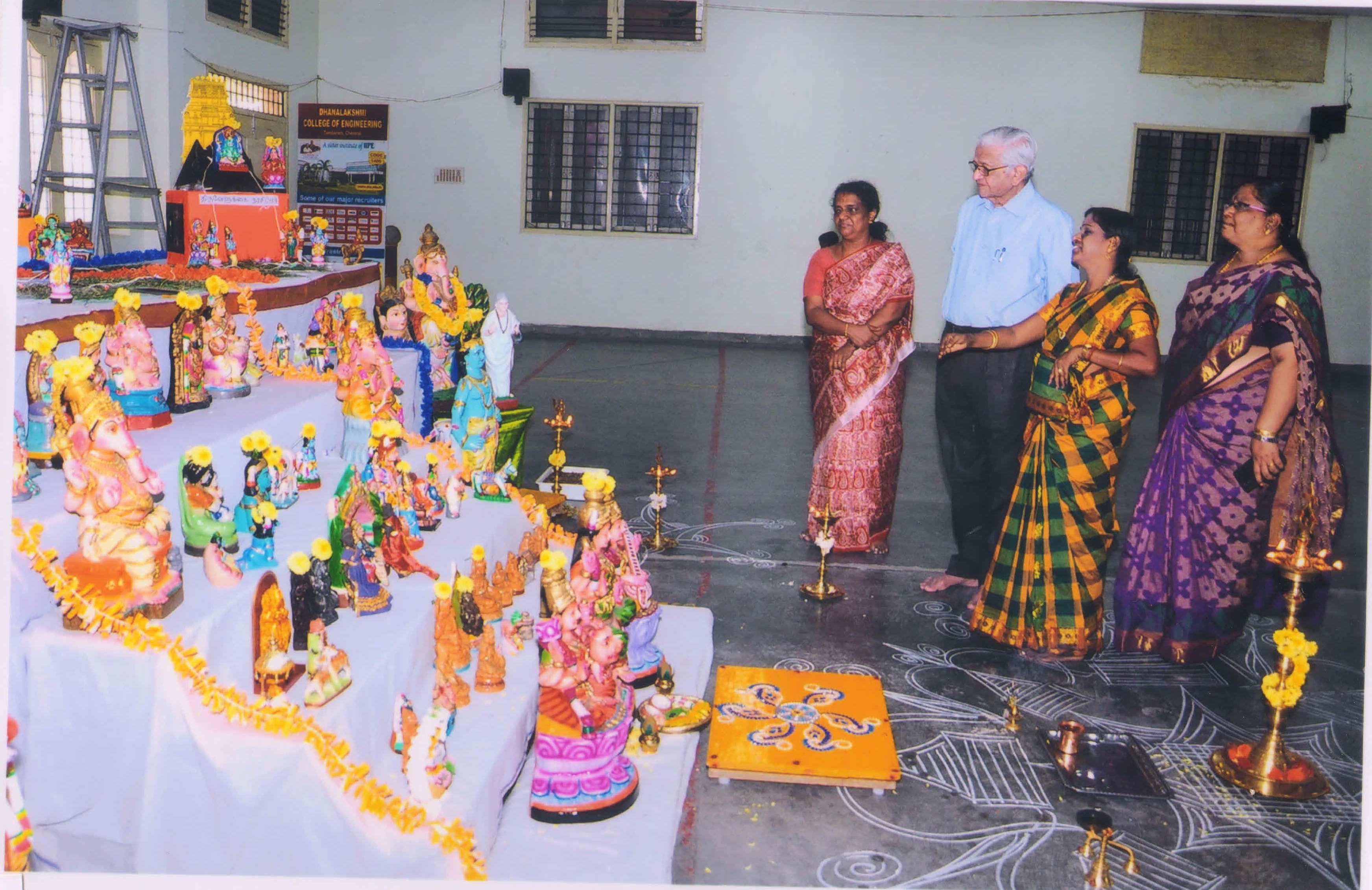 Mrs.C.Padmavathi explaining the theme about Sri Varadharaja Perumal to the Secretary and the Head misters of S.S.K.V. Girls Hr.Sec.School.The Principal are also seen.
SRI MUDDUSWAMY DIKSHIDAR DAY CELEBRATION
The group of Schools celebrated Sri Mudduswamy Dikshidar Day, one of the legends of Carnatic Music, on Friday, 9th November 2018. Ms. Brinda Manickavasagam rendered a music recital singing a few Keerthanas of Sri Mudduswamy Dikshidar. Students of the Music School and teachers and non-teaching staff were present in large numbers appreciated her soulful rendering of the Keerthanas of Sri Mudduswamy Dikshidar and her interesting inter-action with the students at the conclusion of the programme.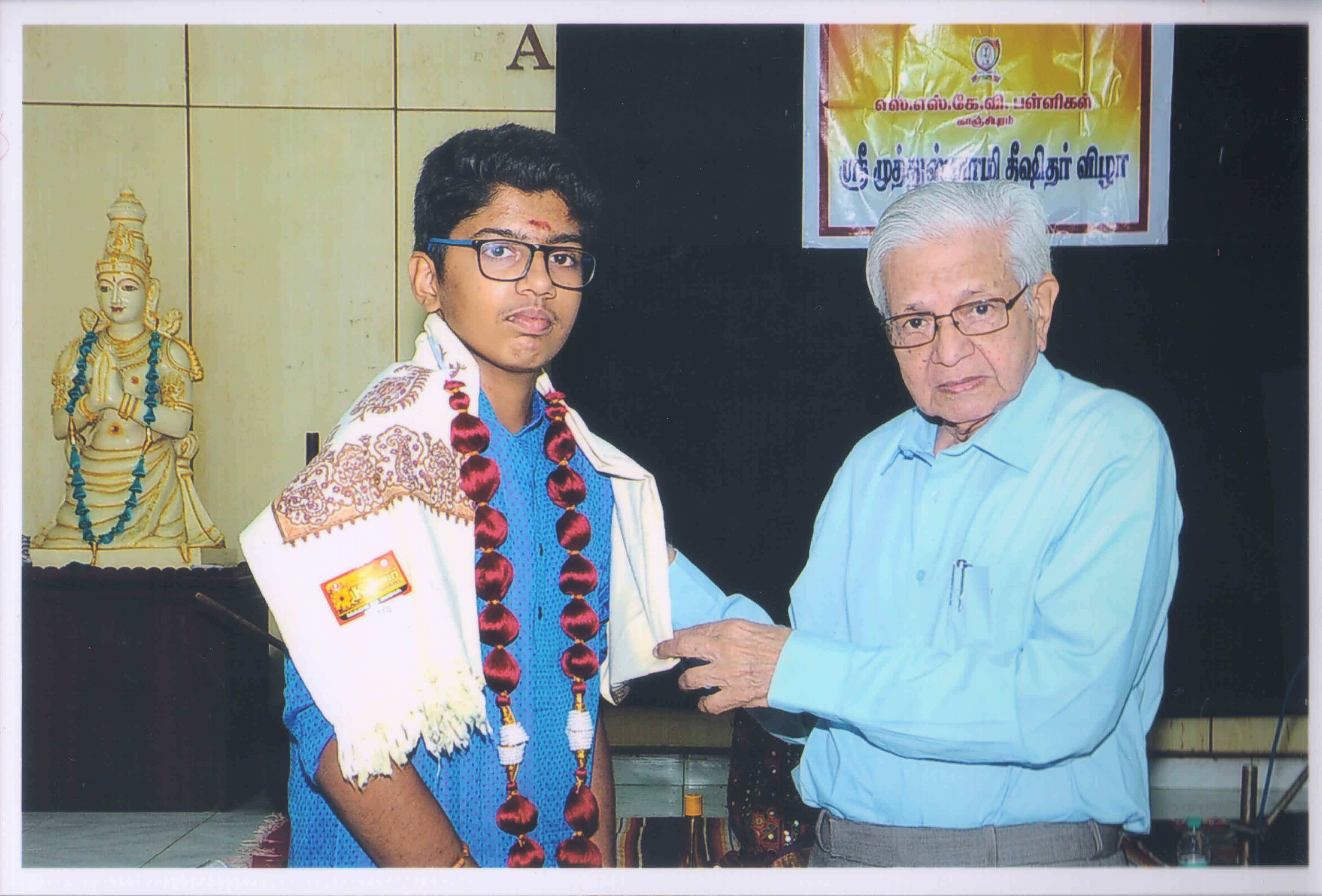 B.Saisundar of X -A being honoured by our Secretary for his performance on Mridangam